Remember super cheesy stock CD libraries from back in the day? You'd pay thousands of dollars and get 30 CDs full of terrible royalty-free instrumental music. 
It was miserable. It took forever to find anything halfway decent. And you suffered through it, because it was your only option.
That has all changed. We're in the middle of a stock music revolution. The industry is shifting as I write this. The "challenger brands" of stock are now using a membership fee with unlimited downloads to entice new users. It's what happened to software licensing a few years ago—developers realized they could sign up more users and charge more by offering monthly subscription fees vs selling a "box" of software for a one-time fee.
It's still difficult to find good stock music. The problem? There are too many options. Too many websites offering "royalty-free" music. It takes too long to sift through thousands of tracks, most of which are uninspired garbage. In this post, we'll help you cut down the amount of time spent looking for that perfect beat.

This post is not about quantity. It's not an "ULTIMATE LIST OF EVERY SINGLE ROYALTY-FREE STOCK MUSIC LIBRARY IN THE UNIVERSE". We left out over 85% of the stock music sites. We probably left out some of your go-to favorites. Why? Because we want to focus on the best of the best royalty-free music collections.
So you have less terrible music to sift through.
Music plays a huge role in making films and video exceptional. You can't skimp on music. When making a film, :30 spot, :6 second Youtube spot, Instagram/FB/Snapchat video, or anything in between, you're trying to elicit an emotional response from the viewer. Music can either take away from that emotion or sustain it. George Lucas once told a reporter at Variety, "Sound is 50 percent of the moviegoing experience." After saying those famous words, a few directors have said music represents even more than 50 percent of the experience to them. Music expresses what cannot be said with dialogue, graphics or images. 
Using bad music is like eating a Kobe beef burger on Wonderbread. It's like drinking Bordeaux in a plastic cup or putting ice cubes in a 16-year Scotch whisky (blech).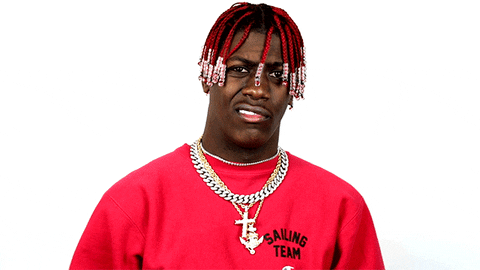 Don't do it.
When looking for royalty-free stock music, the most important thing you can do is start with a solid library. We'll cover 10 hand-picked resources below, each of which would be excellent places to start the hunt. We break down the sites into 3 categories—premium, mid-grade and basic. Then, we share an awe-inspiring free library that has some gems that will surprise you. At the very end, we share our top tips on how to find the best stock music for your project, quickly.
Grab your headphones, pretend you're Afrika Bambaataa, and let's go find the perfect beat.
Premium (licensed music)

Premium licensed music comes from real artists that allow filmmakers and content creators to borrow their music for a fee. In the industry, this is known as purchasing a license for sync (synchronization). If your project has a proper budget, start here. The tracks are not cheap, but they will be of the absolute highest caliber. Learn more about licensing music for sync.

The pitch: "Meticulously curated music for licensing. Browse our roster of rare and emerging independent artists, bands and record labels."
This is my favorite premium music library for video production. I like their vibe, their brand and most of all, the music selection. It's expensive, but if you need the best, start here. The mixtape feature is handy—you can create playlists and share them easily in a fun, easy to use format.

The best feature in the UI for finding music is Marmoset's amazing filter. It's top notch. You can search by mood, energy, and arc. So if you're looking for a happy, fast track that has multiple crescendos, the search algorithms help you find it pronto.
I've found that searching on Marmoset speeds up the hunt by around 25% because of the search filters.
Cost: $$$$

Quality: ★★★★★
The Pitch: "The perfect song moves people"
You can't go wrong with The Music Bed. They only deal with the best music, period. You'll find a deep selection of curated music in a variety of genres. There is no difference in quality compared to Marmoset. It's just different music from different artists, so it is a matter of personal taste.
The Music Bed's unlimited licensing option is $99 per month or $1200 a year. This is a steal for the amount of high-quality music they make available.  

Cost: $$$$

Quality: ★★★★★
The Pitch: "Real Music. Licensed. FyrFly-SongFreedom is about artists supporting artists."
I'm not sure what's up with the name change, but FyrFly (previously SongFreedom) has a very interesting business model. They allow Youtube creators to license known artists like Ariana Grande, Aloe Blacc & Lady Gaga for a very reasonable fee.
The caveat? You can only use the royalty-free background music if you're a personal Youtube creator. For commercial use, you have to contact them and licenses START at $25,000.
Cost: $$ or $$$$ for commercial licenses

Quality: ★★★★★
Mid Grade (low-cost licensed & premium royalty-free stock music)
The Pitch: "ULTIMATE PRODUCTION MUSIC ARCHIVE. At Ritual we know how critical your time is, and the challenge of finding the right song for your production. Thanks to our custom tagging system and an extremely curated library, finding the right song has never been easier."
Ritual has some great music. It's not quite as good as Marmoset and The Music Bed, but it's a lot cheaper. Their unlimited music licensing option is $29 a month for professionals. 
Ritual has some impressive features. With video sync, you can plug in a Youtube or Vimeo video and sync it up automatically with any music track. We don't use this feature because we download and try the music directly in After Effects or Premiere, but for clients that don't have access to NLE tools, it should cut out a little time and hassle.
Cost: $$$

Quality: ★★★★
The Pitch: "Real performances, real instruments and real emotion shining through. And we love the process of discovering such expressive, well-executed music. We hope our passion for it shows in the quality of our catalogue."
Based in the UK, Music Vine represents artists from all over the world, but the majority of their artists are European. They have a good vibe and great catalog that can't be found anywhere else.
Cost: $$

Quality: ★★★
The Pitch: "Relevant music from inspiring indie artists from around the world. Whether it's the latest indie-pop sound or hit TV show style, Artlist stays at the cutting edge of today's music trends. With the most talented and vibrant community of artists and composers from around the world, and the site's simple and streamlined usability that lets your creativity flow,
Artlist will always be fresh and inspiring."
Artlist has a lot of unique music from artists we haven't seen anywhere else. The quality of each track is remarkably solid, and they only offer one membership plan that is very affordable. The interface is good, and probably one of the best and most functional. It's important to be able to skip and preview tracks quickly, as this saves valuable time looking for music. They also offer a unique way of sorting tracks by video type, so you can pull up songs that would be relevant for a business video, about technology, for instance. You can then sort by tempo, length, genre, etc.
They seem to add new music often, making Artlist one of our top picks for royalty-free production music.
Cost: $$

Quality: ★★★

Basic (stock)
The Pitch: "Our mission is: "Keep Creatives Creating." We do that by providing video content creators access to our growing collection of royalty free music for an unbeatable price."
At BIEN, we love Soundstripe. It represents the best pool of curated music for an unbeatable price. If we're working on an internal or low budget project, we go here first. 80% of the time we find what we're looking for here. In fact, we've even presented stock music from Soundstripe alongside premium sync licensed content from Marmoset and our clients have chosen Soundstripe. It's an unbelievable deal and represents the new breed of production music sites.
The interface is clean and they allow you to download anything you want without annoying watermarks. Actually, you can download anything you like because the membership covers using every single track. So, yeah. Go crazy.
The premium subscription offers stems and sound effects downloads, too.
Cost: $

Quality: ★★★
The Pitch: "We make it our mission to find and work with the most talented musicians in the industry. We work super closely with them to create awesome tracks and then make them available for anyone at any time to soundtrack their story on any platform. We pay for all music upfront and split revenues from tracks we upload to music streaming platforms. For example, on the tracks we upload to Spotify, we have a 50/50 revenue split with all of our musicians."
Epidemic's library is on-point. Other than just having quality music, they do a nice job of creating albums full of certain genres of music. This can be useful if you are looking for a certain genre vs looking for just "action/high energy tracks".  

They also have an extensive sound FX library.
Epidemic offers stems for all tracks, which is unique for royalty-free stock music licensing sites. This means you can get individual tracks from each song. For example, you can download just the drums or melody from each song. This gives you the flexibility to extend, loop and customize music to fit like a glove. It's the closest thing to custom music you can find. Because of this, we'd highly recommend giving Epidemic a shot.
Cost: $$$

Quality: ★★★
The Pitch: "Music that tells your story. 140,000+ original tracks, cleared for use on multiple platforms, anywhere in the world, forever".
Audio Network has a lot of music. Their catalog is well curated and deep. Finding music here is novel for 2 reasons: 1) they have songs from big-name artists that are available for licensing and 2) most of the songs have multiple versions. In some instances, you'll find 14 variants of each track.

This service is one of the bigger, more established music licensing sites, with a very clean, easy to navigate UI and flawless audio controls. The only gripe is there is too much music to wade through.
Cost: $$$

Quality: ★★★
Free
The Pitch: "It's not just free music; it's good music."
The FMA is an exceptional resource. You won't find most of the music on here anywhere else, and it is remarkably well-curated. Everything on here is high quality.

There are a few cons, though. You need to make sure you're searching for music that has the right Creative Commons license. Some songs are not available for use on derivative works like video projects, and some songs are not available for commercial use (although the majority are).

The other con is you can't skip around on tracks. There is no waveform available, you can only play or pause each song. That is a bit maddening, but if you're patient you will find some great free production music.
Cost: Nada

Quality: ★★★
Here's how to quickly find that perfect beat for your project—
Know what you want before you get started. Refer to the creative brief—what is the tone of the project you need music for? Who is the audience? What will they like or reject?
Determine energy levels. Will the content be fast-paced? Do you need contrast for effect, like using fast music married with slow-motion footage?
Narrow down the genre. You'll waste a lot of time "digging in the crates" if you don't narrow your search down by genre.
Filter by length. Always remember to filter the tracks a bit longer than what you think you'll need.
Once you find a few tracks you like, take a look at the artist's page. You'll find a lot more music with a similar style.
Play the music while looking a rough cut or at least styleframes. Think about how the music will enhance what the audience feels.
Limit yourself to 25-minute blocks. I use the Pomodoro technique to stay focused and avoid going down too many rabbit holes. 
Create a playlist, then add everything that sounds good. Once you've spent an hour or two searching, take a quick break sort through your playlist. Rank your top tracks and cut anything that doesn't make the top 10. Rinse and repeat until you've found what you need.
Send a playlist to your clients of no more than 7 stock tracks, and make a recommendation of your top 3 tracks. This gives clients options but reduces the amount of time spent on this task.
At BIEN, we don't mark up stock music. So, if after providing a few playlists and all else fails… we send clients to search for the music directly on the site that fits their budget. It's a transparent way to work that helps get projects done faster.
If you're reading this and think of a high-quality stock music site we should feature, please hit us up in the comments below. 
Does anyone have other tips for searching for the perfect beat? We'd love to hear them.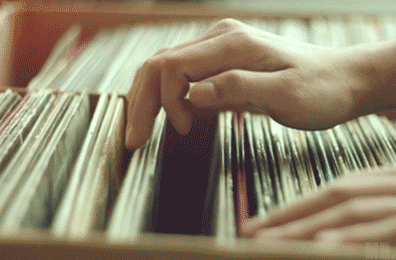 Happy digging!